TeethEase Gel
100% natural, herbal remedy to support relief from Teething
Always use as per directions on the tube
Qbaby TeethEase Teething Gel is a 100% natural, NZ-made teething gel free of chemicals, preservatives, artificial colours and flavours and harmful sugars.
Qbaby TeethEase Teething Gel is a 100% natural, NZ-made teething gel free of chemicals, preservatives, artificial colours and flavours and harmful sugars.
As your baby's first teeth start to grow from around six months old, it can be a rather uncomfortable time for them - and for you! Providing your baby with the most natural support during this process is vital to their mouth health, comfort and happiness.
Qbaby TeethEase Teething Gel is a combination of herbal extracts and clove oil in a base of Aloe Vera gel. It is unique in that every ingredient contained within the product has an action, all the way from the herbal extracts down to the gel base. Not only does Qbaby Teething Gel support the natural process of the emerging teeth, but it also assists in managing the bacteria on the teeth, maintaining a balanced and healthy environment. This ensures that your baby will have a glowing smile with every new tooth!
Qbaby teething gel can be administered on your finger straight onto your baby's gums 3-4 times daily, plus once at bedtime. Make sure you wash your hands thoroughly before applying the gel to your baby's mouth.
Wash your hands and apply the Qbaby teething gel 3 – 4 times daily to the baby's gums and at bedtime.
Aqua (Water), glycerine, Xylitol, Hydroxyethycellolose, Calendula Officinalis (Calendula)Extract, Citrus Grandis (Grapefruit Seed)Extract, Eugenia Caryophyllus (Clove) Oil, Aloe Vera (Aloe Barbodensis)Leaf Extract, Liquorice Root (Glycyrrhiza Glabra) Extract, Piper Methysticum (Kava) Extract.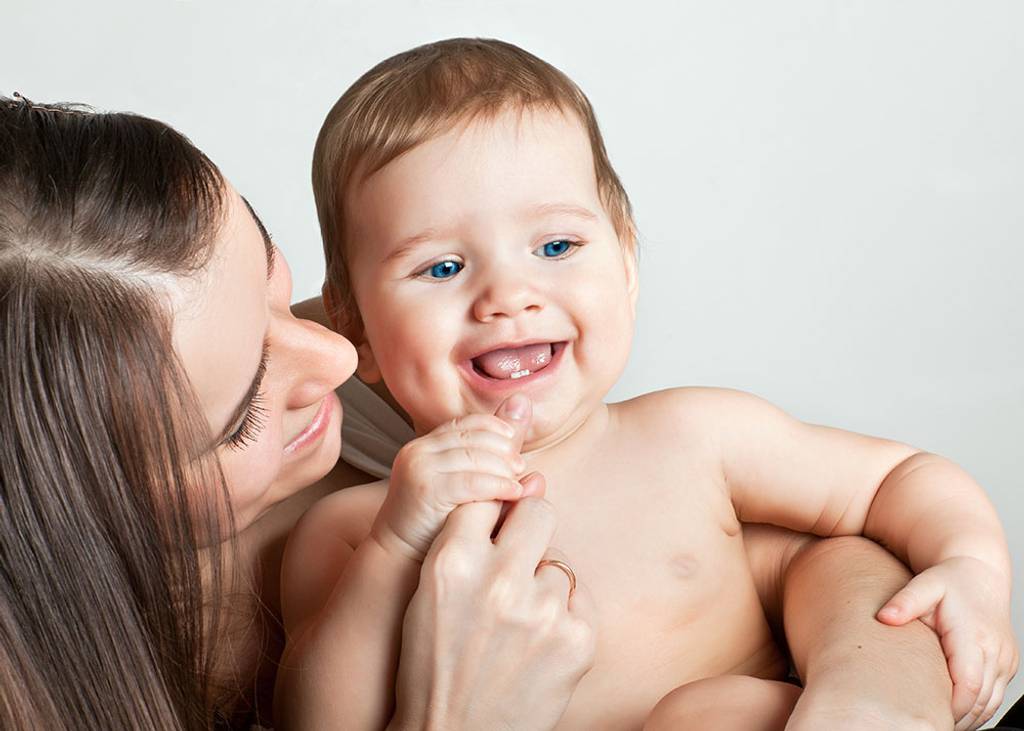 Why we made Teething Gel for NZ babies
[THE WHY]
As a fellow mum, Qbaby founder Natasha Berman knows the struggle of keeping babies calm and comfortable at all stages of their development. Seeing your kids in distress is horrible, and teething is a journey all parents must go through for their babies to end up with their cute pearly whites. Creating a gentle, natural, but effective teething gel for NZ babies was a no-brainer for Qbaby!
We care about nurturing natural remedies for mothers and their babies.

EXPERIENCED NATUROPATHIC DEVELOPMENT
With over two decades of Naturopathic experience, Natasha Berman has created the Qbaby range to provide 100% natural, highly effective remedies to support mothers and babies through birth, breastfeeding and the early years. Our NZ-made baby Teething Gel is a popular staple of the Qbaby range, supporting babies with teething and their parents to get their groove back.

LOVINGLY DESIGNED BY A MAMA
Because we care deeply about both mother and baby, our naturopathic remedies are easy to use and work quickly - so you and your baby can relax. We create solutions for real-life difficulties of motherhood and discomfort in babies so that you can all enjoy the journey and focus on the wonderful parts of parenthood.

HYPOALLERGENIC, GLUTEN & DAIRY-FREE
Easy to use, our natural hypoallergenic and dairy-free remedies are simple to use any time you need them and are compatible with food, milk and medicines. With increasing numbers of childhood intolerances, our hypoallergenic, dairy-free, gluten-free range gives you complete peace of mind.

NURTURING COMPLETELY NATURAL REMEDIES
Our TeethEase teething gel for babies ingredients are 100% natural, so you do not have to worry about the side effects of man-made concoctions and medications.

NATURAL TEETHING SUPPORT
Babies benefit from a settled tummy, encouraging healthy feeding and better rest. We offer Colic Drops in NZ as a way to support their digestion for calm days and nights - with zero nasties included in the ingredients. When seeking NZ teething gel for babies that is easy, gentle and safe - you can't go wrong with our carefully crafted teething gel - TeethEase.
Frequently Asked Questions
How old does a baby have to be to use Qbaby teething gel?
Our Qbaby teething gel (TeethEase) for babies is suitable and safe for use from day dot! When babies start to get their first teeth can vary greatly, so watch for signs of early teething discomfort from 2-3 months of age.
What makes TeethEase the best teething gel for babies in NZ?
Qbaby's products are all 100% natural, herbal-only remedies. That makes our products safe for all NZ babies to use - and they are designed to be super easy for parents to use too. You know when you use our teething gel that there are zero nasties in our ingredients list!
How do I give the Qbaby teething gel to my baby?
The easiest way to administer the Qbaby teething gel (TeethEase) is to apply the gel to your finger, make it tacky between your finger and thumb by pressing your finger and thumb together 2-3 times, then apply to your baby's gums with your fingertip.
What causes teething pain in babies?
Teething pain is the pain that lives directly in your baby's gums when their baby teeth start pushing up and out through their gums. As you can imagine, it can be pretty uncomfortable at best and painful at worst. Mouth pain can affect eating and sleeping habits and make your baby extremely fussy and/or drool excessively. Babies will tend to try and gnaw on anything they can get their little hands on during this time, like scratching an itch; they will desperately try and stem the discomfort their emerging teeth are giving them.