Birth Mix 20ml
Support for natural labour and birth
100% natural, our birth mix is the perfect support for your natural labour journey
Get ready for a natural birth and the support that you need to promote birth to go as naturally as possible with our homoeopathic "Birth Mix". This homoeopathic formula is specially designed to help and prepare your body and emotions for giving birth naturally.
Get ready for a natural birth and the support that you need to promote birth to go as naturally as possible with our homoeopathic "Birth Mix". This homoeopathic formula is specially designed to help and prepare your body and emotions for giving birth naturally.

This is one of our most popular, best-selling products.

From as early as 36 weeks, just a few drops of Birth Mix can help you prepare your body and emotions for giving birth to create a sense of readiness and ability to begin labour.

Always read the label and use as directed.
If symptoms persist, see your healthcare professional or midwife.
36-37 weeks - Take 5 drops 2 x weekly
38 weeks - Take 5 drops 3 x weekly
39+ weeks - Take 5 drops every night


You can administer the drops straight into your mouth or pop the drops into a bottle of water. Please note you must take these drops 20 minutes before or after food or other drinks.
Gelsemium, Pulsatilla, Cimicifuga and Caulophyllum
We love promoting natural birth support and providing reliable, safe drops for mothers all over New Zealand. Being able to enjoy a natural birth is fantastic, and so we do everything we can to supply a product that is all herbal and natural for you to use in the late stages of pregnancy.

Use drops by putting them directly on the tongue or pop into a water bottle to sip at intervals throughout the day, whatever is easiest.

Drops can be given at any time, and there are no interactions with other medications to worry about. Easy peasy. Use maximum dosing frequency when needed for more acute relief and less often as maintenance or prevention, especially during vulnerable times.

This formula utilises the potency of herbal remedies in a format that is both easy to administer and safe and palatable for all ages. We design remedies that are easy for parents and give effective support to babies, children, pregnant women, and anyone else who needs it.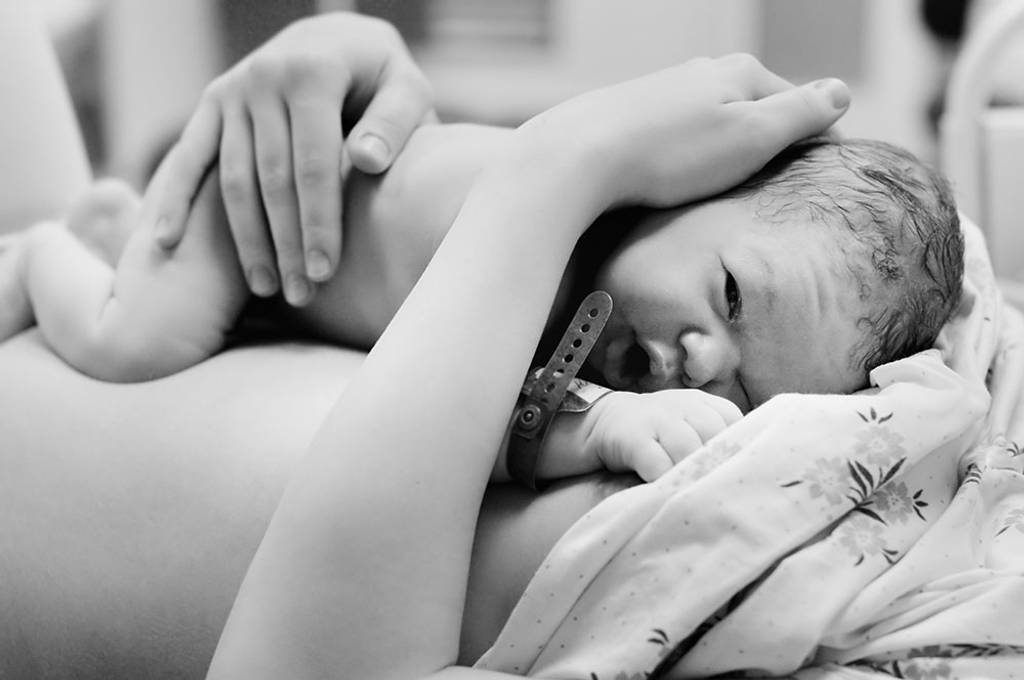 Why we made our Birth Mix to support natural labour
[THE WHY]
Preparing your mind and body to bring new life into the world is a daunting task. We aim to take a bit of the stress away from expecting mothers by supplying completely natural support prior to, and during labour, to encourage natural births. While we know our birth plan may not go exactly to, well, plan - we can give mothers the best shot at a stress-free birth with gentle support to tell their bodies and minds that it's time to contract, push and welcome a new little one into the world.
We care about nurturing natural stress and anxiety remedies for mothers and their families.

EXPERIENCED NATUROPATHIC DEVELOPMENT
With over two decades of Naturopathic experience, Natasha Berman has created the Qbaby range to provide 100% natural, highly effective remedies to support mothers and babies through birth, breastfeeding and the early years. Our NZ-made Birth Mix is a hugely popular staple of the Qbaby range, often selling out! Mothers love using our drops to assist their birthing journeys, and we are happy to count many repeat users as our customers for their second, third or any future birth!

LOVINGLY DESIGNED BY A MAMA
Because we care deeply about both mothers and their children, our naturopathic remedies are easy to use and work quickly - so you and your family can relax. We create solutions for real-life difficulties of motherhood and discomfort in babies, children and adults so that you can all enjoy the journey and focus on the wonderful parts of parenthood with a remedy for an easier, more natural birth.

HYPOALLERGENIC, GLUTEN & DAIRY-FREE
Easy to use, our natural hypoallergenic and dairy-free remedies are simple to use any time you need them and are compatible with food, milk and medicines. With increasing numbers of childhood intolerances, our hypoallergenic, dairy-free, gluten-free range gives you complete peace of mind.

NURTURING COMPLETELY NATURAL SUPPORT FOR MOTHERS
Our Birth Mix labour support drops are full of ingredients that are 100% natural, so you do not have to worry about the side effects of man-made concoctions and medications.

NATURAL STRESS RELIEF AND ANXIETY SOLUTION
Our Birth Mix is designed to get mamas ready, both physically and mentally to give birth and enjoy a natural labour. This means less stress and anxiety surrounding the birth with the natural support to encourage their bodies to do the things it needs to do.
Frequently Asked Questions
How early in my pregnancy can I use Birth Mix drops?
Our Birth Mix drops are designed to be used as early as 36 weeks. However, we always do recommend that you speak with your midwife or main healthcare professional before starting to take Birth Mix drops this early. The dosage increases the further along you are in pregnancy to match the state of your pregnancy.
What makes these drops the best natural labour support in NZ?
Qbaby's products are all 100% natural, herbal and homeopathic only remedies. That makes our products safe for all mothers to use while pregnant - and they are designed to be super easy to take even when in the throes of labour.
How do I take the Birth Mix drops?
Birth Mix must be taken separately from food or drinks other than water. The easiest way to administer our Birth Mix Drops is straight into your mouth or in a bottle of water, 20 mins after or before you eat or drink anything else. Birth Mix drops for labour support should be taken as per the directions and not exceed the recommended doses at each stage of your pregnancy.